If you need a practice pad, the Timbre Jam is definitely something to check out. Snare drummers, drum set players, classical percussionists, this is for you.
We all have a gazillion practice pads. In my immediate sight right now I see 4…wait 5. (my Remo Putty Pad
is on my bookshelf). So yea, a lot of pads. But the Timbre Jam is something new, and something versatile. Here's why.
Tone Quality:
Most practice pads, if not all of them, sound like you are just hitting…well, a practice pad. NO TONE. And a student learning how to play needs to understand how their sticks are vibrating. If you are constantly playing on a surface that has no tone, than you can't develop your ear for tone quality. This creates a bunch of drummers that are really good at hitting things, but pretty terrible at being a tasteful musician. The Timbre Jam is just a giant woodblock with a practice pad surface on top. Finally, tone. Now while you are practicing gridding those "book reports" (video coming soon) you can make sure you are creating the best possible sound quality.
Size:
Most practice pads are pretty freakin huge. Vic Firth did a pretty good job with the Vic Firth Heavy Hitter Slim Pad
, but thats about it. Innovative Percussion has some smaller ones too but they lack tone quality just like EVERY OTHER PAD ON THE MARKET. Innovative Percussion CP-1R Practice Pad – Black
.
So now, we have a practice pad that is lightweight, small in size, and packs a hefty quality of sound. WIN WIN WIN. Timbre Jam can go right into your backpack without any problems. No excuses.
Practice Correctly:
Since this is basically just a giant woodblock, it has good spots and bad spots. If you are someone who struggles with playing with both sticks in the same spot, the Timbre Jam will tell you. You can't hit two different parts of a woodblock and sound the same. The Timbre Jam is unforgiving when it comes to zones. It will let you know when you are wrong. It's your new painfully truthful friend.
IT'S A WOODBLOCK!!
Go to your local band room. Go to the back where the percussionists are throwing things at each other and ask them for their woodblock. I guarantee you they are going to pull out a splintered, mangled, piece of wood that once had a smooth, clean, "Grover" imprinted on it. No more. Middle School and High School kids don't invest in mallets, unless you are lucky and you have a set for your top group. But don't worry, I'm sure those will all disappear soon. And besides, I bet the percussion section doesn't have the correct tray table set-up to facilitate a nice woodblock anyway. Im getting off topic. Here comes the Piccolo Timbre Jam! Just mount it to a cymbal stand, grab a drum stick, and voila! you have a woodblock with great tone quality that won't break when a student smacks it with their Ralphy's!
which. will. happen.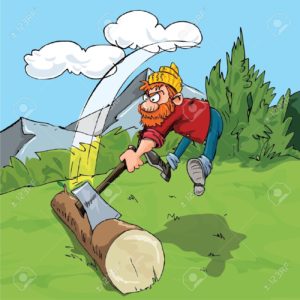 One Beat Better are making some cool products that are actually useful. They have some really nice tray tables as well. If you want to grow into a mature musician with a good tone quality, than switch to a Timbre Jam for your practicing. Regular practice pads just don't do you justice. They create "pad hands". If you could always play on a drum, you would. but you can't. I highly recommend the Timbre Jam.